By Rachel Maleh, Executive Director, Operation Lifesaver
Did you know that every three hours in the U.S., a person or vehicle is hit by a train? While railway supply companies and their railroad customers likely have heard this statistic, many Americans are not aware of the dangers that railroad crossings and train tracks pose for drivers and pedestrians. That's where my organization, Operation Lifesaver, Inc. (OLI), comes in. We're a nonprofit whose mission is to save lives at railroad crossings and along railroad rights of way.

With guidance from an involved board of directors, including Railway Supply Institute Senior Vice President Nicole Brewin, OLI is finding new ways to share our lifesaving messages – even in the middle of a pandemic.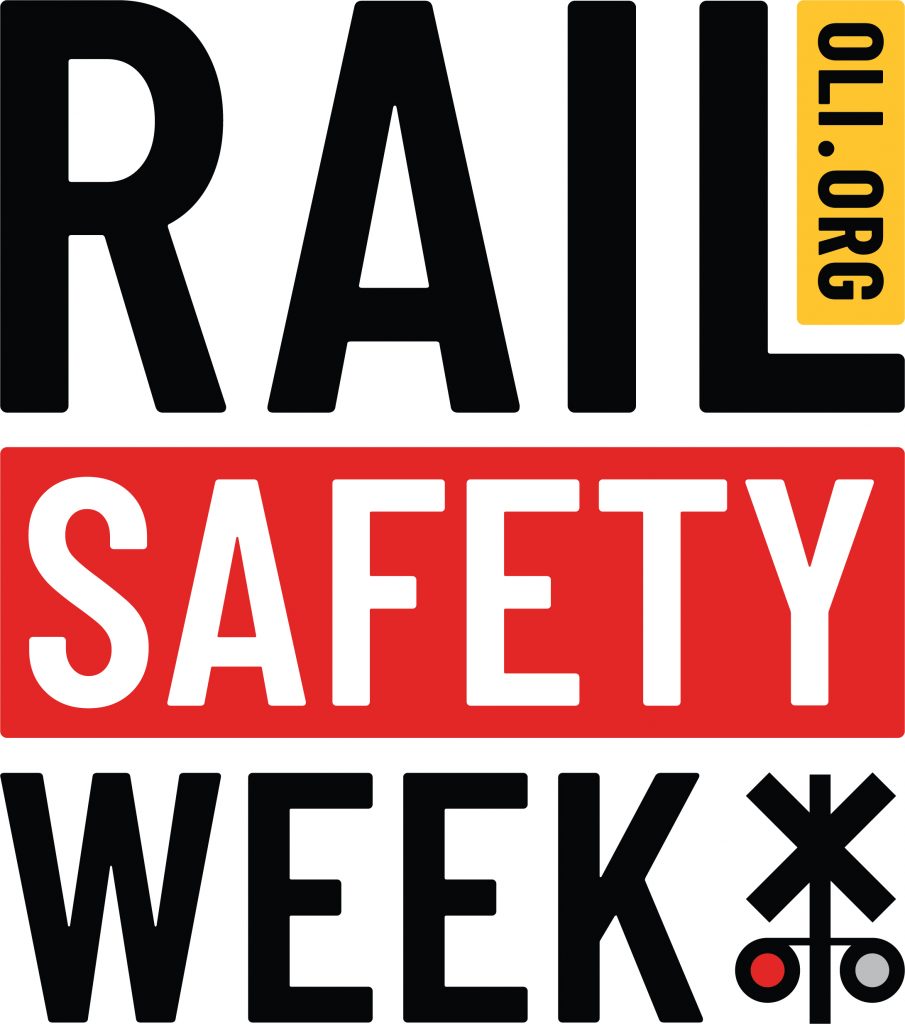 Operation Lifesaver has state programs in 45 states and the District of Columbia. The National Office of OLI, located in Washington DC, creates videos and other rail safety education materials that are shared with the state programs and in public awareness campaigns like our "See Tracks? Think Train!" campaign. Operation Lifesaver and its authorized volunteers offer free rail safety presentations to audiences across the nation.

OLI's efforts are made possible through a number of safety partners. Our federal safety partners, who provide grant funding for rail safety campaigns and materials, include the Federal Railroad Administration, Federal Highway Administration and Federal Transit Administration. Through these partnerships, OLI pushes out grant funding to the state programs for educational efforts and campaigns in their communities at a grassroots level.

Additional partners for OLI and the state programs include railway supply companies, freight railroads, Amtrak, commuter railroads and transit agencies, as well as state departments of transportation.

Our newest safety partner is the Posner Foundation of Pittsburgh, which over the past two years has provided private funding to expand and supplement federal grants to state Operation Lifesaver programs.

Other in-kind partners helping to share Operation Lifesaver's rail safety message include national organizations like the American Farm Bureau Federation, Association of American Railroads, the National Organization for Youth Safety, the National Safety Council and Safe Kids Worldwide.

There are many ways to join with us in getting out the rail safety message.

A great example of how all of these partnerships work together to raise awareness is Rail Safety Week, held the last week in September. Rail Safety Week has gained momentum and media coverage each year since it began in 2017. This year, Mexico is joining the U.S. and Canada in observing Rail Safety Week from September 21-27, through the participation of the Mexican Association of Railroads (Asociación Mexicana de Ferrocarriles, or AMF).

Due to the COVID-19 pandemic, this year Rail Safety Week activities will emphasize online and social media, with virtual campaigns to urge communities and safety partners to share messages.

The "Stop Track Tragedies" public awareness campaign, part of Rail Safety Week, shows the impact of rail-related incidents on families and communities. Operation Lifesaver urges its partners and followers to share our videos and other messages on social media during Rail Safety Week, using the hashtags #RailSafetyWeek and #STOPTrackTragedies.

Railway suppliers can partner with and support OLI, not only during Rail Safety week but throughout the year as well! You can join our safety efforts by becoming an authorized volunteer; by following us onFacebook, Instagram, LinkedIn, Twitter, Pinterest and YouTube; and by supporting your state's Operation Lifesaver program. Visit oli.org to learn more about us and find the Operation Lifesaver program in your state.

Operation Lifesaver's core mission is to save lives by helping people make safer choices near tracks and trains. To further that mission, OLI will continue our existing partnerships and seek ways to reach new audiences with our lifesaving messages. We are already looking forward to our 50th Anniversary in 2022, a milestone that will allow us to reaffirm our commitment to saving lives.

Rachel Maleh is Operation Lifesaver, Inc.'s Executive Director.