Rail Supply Industry: Manufacturing and Services Keeping the American Economy on Track is the latest major study that quantifies the economic and workforce impact of the products and services produced by the railway supply industry in the U.S.
The Railway Supply Institute (RSI), partnering with the Railway Engineering-Maintenance Suppliers Association (REMSA) and Railway Tie Association (RTA) commissioned Oxford Economics to develop the report. It highlights the importance of the industry to the U.S. economy in terms of jobs, tax revenue, and gross domestic product (GDP) on both the state and national level.
Also available are state infographic highlights that showcase the rail supply industry impact on GDP, jobs, compensation and tax contribution for each state in the U.S.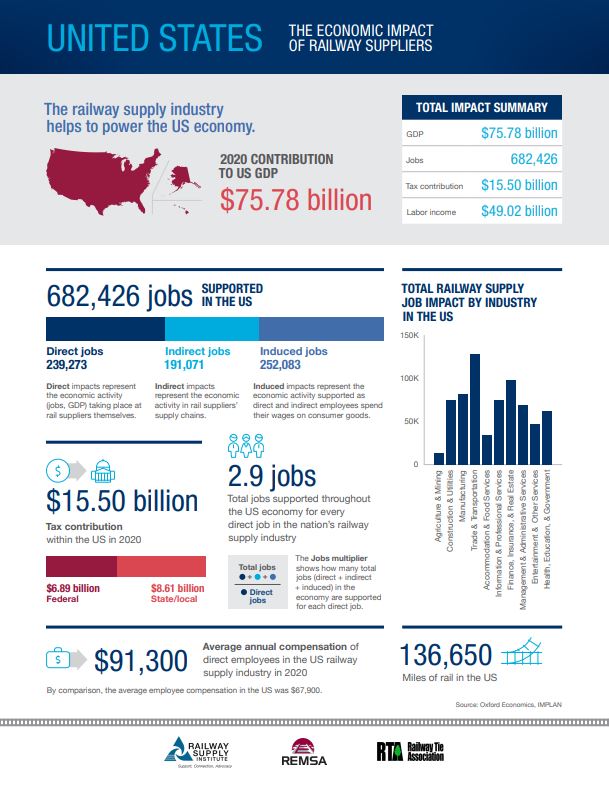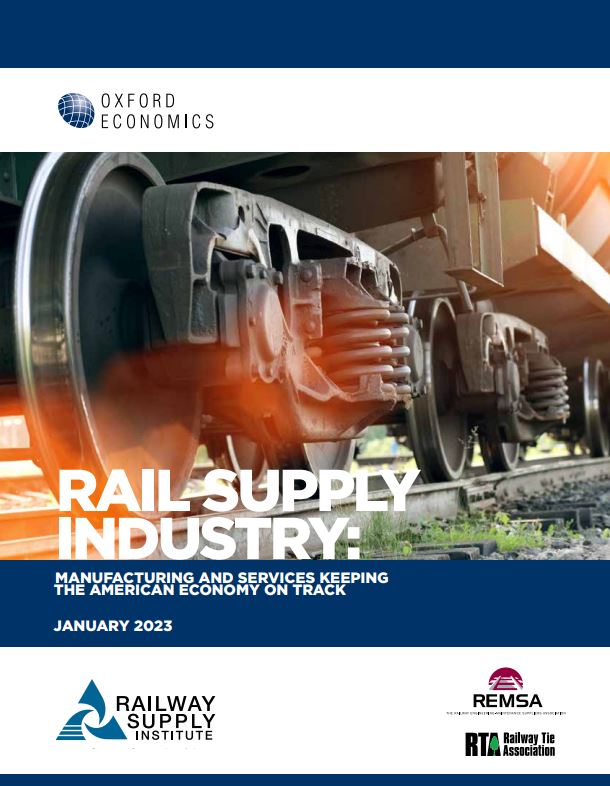 Contact
Ashley Shelton
Senior Director of Government & Public Affairs
Railway Supply Institute
(202) 367-2406
ashelton@rsiweb.org