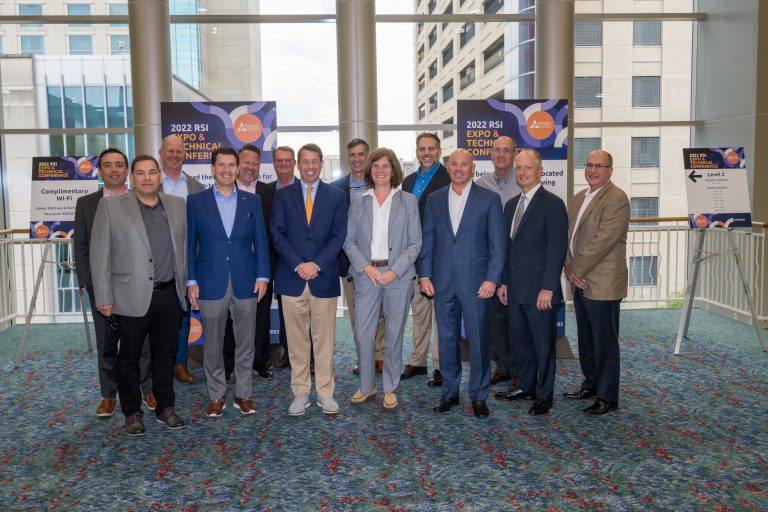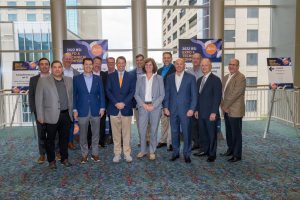 Through forward thinking and collaboration, the Railway Supply Institute Board of Directors is well equipped to handle the diverse nature of the rail industry and its changing needs. The board shares in the responsibility of developing short-term goals and long-term strategy, overseeing conferences and events, and managing financial and policy issues. Their leadership, experiences, and resources provide a unique and well rounded governing body.
Additionally, RSI strives to make its board as diverse as the members it serves – it consists of large and small companies involved in the manufacture of products and services in the freight car, locomotive, maintenance-of-way, communications and signaling, and passenger rail industries.
Officers
Chair: Jack Isselmann, SVP External Affairs & Communications, The Greenbrier Companies
Vice Chair: Scott Mautino, Executive Vice President, McConway & Torley
Secretary: Scott Diercks, Director of Fleet Operations, Loram 
Treasurer: Terry Heidkamp, VP of Government & Industry Affairs, GATX Corporation
Directors
Patricia Charles, General Counsel, Marmon Rail, Marmon Holdings, Inc.
John Cohen, Vice President, Public Affairs, Alstom
Richard Kloster, President, Integrity Rail Partners
Jack Todd, Vice President, Public Affairs, TrinityRail Industries, Inc.
Robert Osech, VP Global Marketing & Customer Service, Amsted Rail
Jeff Lytle, President, CIT Rail
Jeremy Erickson, COO, Messiah Locomotive Services LLC
Kevin Riddett, President & CEO, RailWorks
Thomas J. Ulrich, RSSI Representative, President, Arthur N. Ulrich Company
Marc Buncher, President and CEO North America, Siemens Mobility
Peter G. Thomas, Corporate VP & Chief Strategy Officer, Wabtec Corporation
Board Framework
When the Railway Supply Institute was formed in 2003, by merging the Railway Progress Institute and the Railway Supply Association, a board of fifteen-people was chosen from companies throughout the supply community to represent the diversity and strength of the industry. That first governing board created a framework for board membership that has guided RSI ever since. The RSI Board of Directors has a fifteen member board that includes four leadership positions (chair, vice chair, secretary, and treasurer). Each board member serves a three-year term. The board meets three to four times per year and has several subcommittees.
Board Elections: Every year, RSI membership is asked to submit board nominations. Then, the list of nominees goes through a simple vetting process and the current RSI board reviews the list. A slate of candidates is established and presented at our Annual Membership Meeting, held in conjunction with our annual trade show, where the RSI membership confirms the slate of candidates. The board, in turn, elects the board leadership – chair, vice chair, and secretary/treasurer. The office term for board members is three years; terms begin on January 1st and expire on December 31st three years later. The term for officers of the board and special directors is one year.