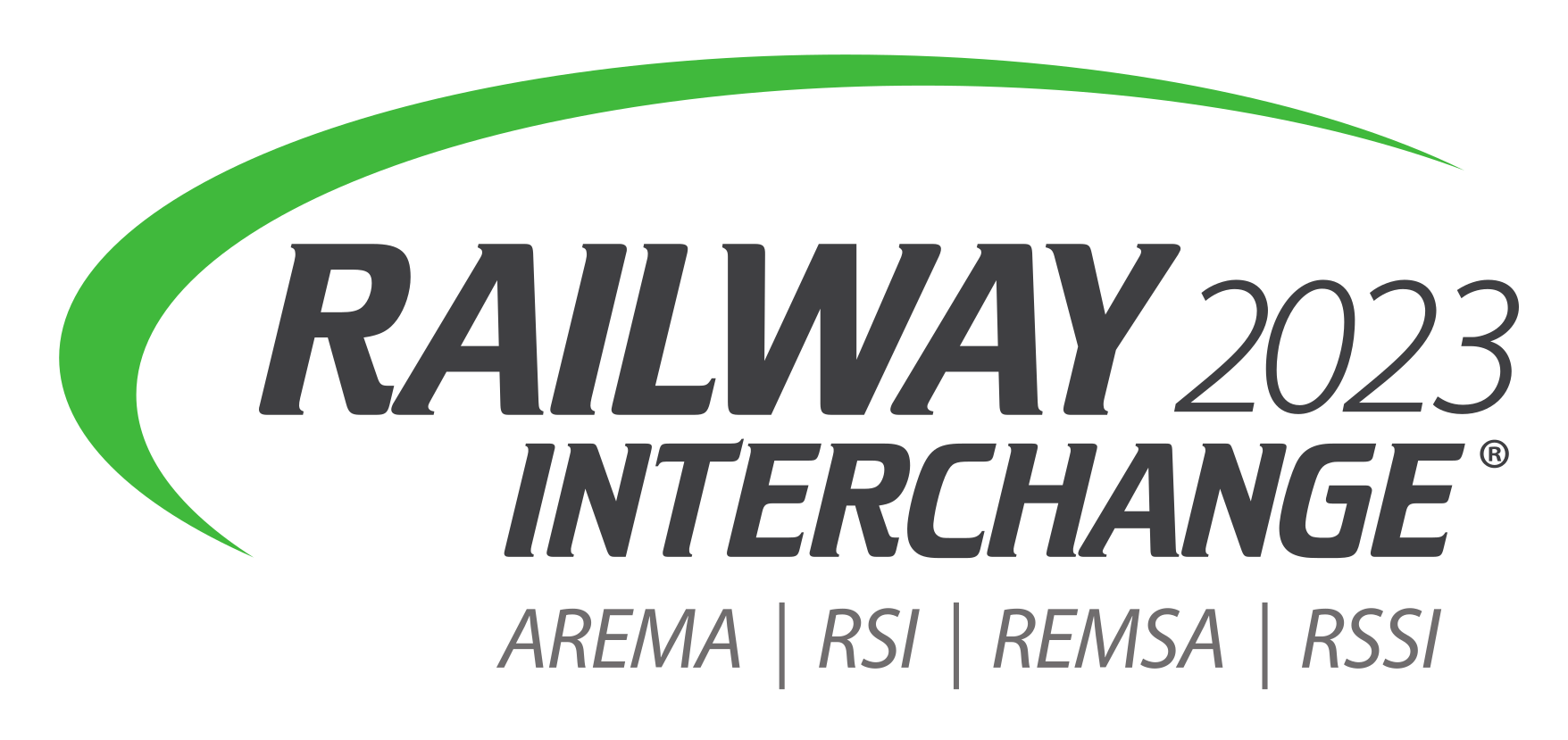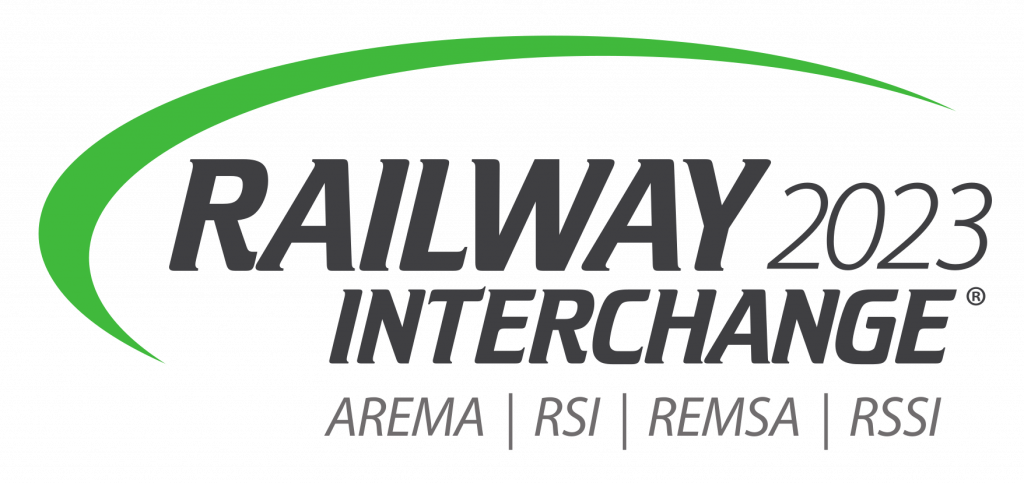 The Railway Supply Institute is proud to be joined by its Educational Partners to provide Railway Interchange attendees critical education at the largest railway exhibition in North America.
You and your company will find the latest industry developments, connect with innovate minds and hear more about what's driving the industry.
View our current schedule below and stay tuned for more details, including speakers and session descriptions coming soon!
Joint Opening Session hosted by AREMA/RSI/RSSI/REMSA
October 2, 11:30 AM – 12:30 PM
Speaker: Coby Bullard, SVP of Marketing and Sales, CPKC
Coby Bullard, Senior Vice-President Sales and Marketing – Merchandise , ECP, Transload & Business Development will provide CPKC's perspective on the state of the industry and updates on the merger.  Topics will include key challenges and opportunities going forward and how those will affect engineering and purchasing objectives among the industry.
*Keynote session is sponsored by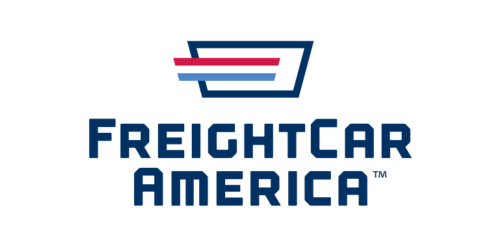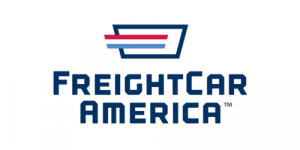 RSI Education
The RSI education track brings together thought leadership, deeper discussions on industry collaboration, and much more. Whether it's an important interview with the FRA Administrator or how to secure IIJA grant funds, the RSI track has something for employees at all levels of your company. Find out more below and be sure to keep scrolling to learn more about our education partners.
Keynote Presentation: Inaugural Presentation of the Outstanding Railroad Historic Preservation Award
October 2, 2:45 PM – 3:00 PM
The National Railway Historical Society (NRHS), Railway Age and Railway Track & Structures have joined together to recognize and honor a North American common-carrier railroad for a historically significant preservation project. NRHS members and Railway Age and RT&S readers are strong advocates for sharing the railroad industry's important history within North America. This award is intended to recognize the most outstanding example of historic preservation achieved within the railroad industry itself.
The five finalists for the inaugural award are:
In addition to freight service, the Arkansas & Missouri runs scheduled excursion trains several days each month using restored passenger cars and historic Alco locomotives.
The Everett Railroad is a freight railroad that offers excursion train service to the public using restored vintage passenger cars and two historic steam locomotives.
Operating preserved electric locomotives through locations visible to the public, the Iowa Traction Railway provides an education in early 20th century electric railroading.
Reading & Northern restored Reading steam locomotive 2102, which is a centerpiece of the passenger operation that served 250,000 riders last year.
Union Pacific's restoration and operation of 4-8-8-4 Big Boy No. 4014, the largest steam locomotive ever built, is one of UP's efforts in preserving and presenting rail history.

Please join us in saluting these five railroads for their efforts in preserving the heritage of the North American railroad industry for future generations to learn, appreciate, and enjoy.

The recipient of the Outstanding Railroad Historic Preservation Award will be announced on October 2, 2023, at Railway Interchange.
Speakers: William Vantuono, Editor-in-Chief, Railway Age; David Lester, Editor-in-Chief, RT&S; and Mike Yuhas, National Railway Historical Society
Keynote Presentation: Rail Collaboration to Increase Modal Share
October 2, 3:00-4:00 PM
We all know that the railroads are the safest, most efficient and sustainable way to transport products across North America. Yet, statistics show that each year, we continue to lose modal share. How can the supply industry more effectively partner with the railroads to change that trend and move more shipments to rail?
Speakers: Adriene Bailey, Partner, Oliver Wyman; Ed Elkins, EVP and Chief Marketing Officer, Norfolk Southern; Mike Seyfert, CEO, National Grain & Feed Association; and Paul Titterton, EVP and President, Rail, NA GATX
Moderator: Tony Hatch, ABH Consulting
Collaboration for Passenger Rail Success
October 3, 9:15 AM – 10:00 AM
Speaker: David Carol, COO/APTA; Harrison M. Wadsworth IV, Vice President, Government Relations, AECOM; Greg Regan, TTD, AFL/CIO
Moderator: Mike Friedberg (Holland & Knight)
With over $66 billion in IIJA funding in the balance, every spoke in the rail supply ecosystem must work together to ensure these funds are being allocated as intended. This involves collaboration on procurement, support for a thriving supply chain, congressional education and a regulatory environment that supports new technologies and innovation.  Come learn how these diverse organizations are working to bridge these gaps and how you can participate.
Interview with FRA Administrator Amit Bose 
October 3, 10:00 AM – 10:30 AM
Speaker: Amit Bose (Federal Railroad Administration)
Moderator: Emily Kimball (HoganLovells)
Join us in an Interview with Federal Railroad Administration (FRA) Administrator Amit Bose, where we will learn more about the relationship of FRA in regulatory space, the FRA's current and future initiatives with regard to freight rail safety, as well as ideas surrounding PHMSA and the interface with hazmat on the freight rail system.
Technology and Human Capital – Not a Zero-Sum Game
October 3, 10:45 AM – 11:30 AM
Speaker: Charles Ferry (President and CEO, Duos Technologies Group)
Too often, there is a political struggle around the adoption of new technologies and automation when they are viewed through the lens of labor and employment. But the two are not mutually exclusive. Put another way, autonomous does not necessarily mean human less. This session will provide a case study in collaboration around technologies that are addressing safety and service while creating new jobs in the rail industry.
Securing IIJA Grant Funds: Opportunities and Challenges for Rail Projects
October 3, 11:30 AM – 12:00 PM
Speakers: Robert Pearsall, Director of Partnerships, U.S. Coalition for High-Speed Rail; Chuck Baker, President/CEO at ASLRRA; Megan Histand, Amtrak Grants Department
Moderator: Peter Thomas, Wabtec
The Infrastructure Investment and Jobs Act (IIJA) provides funding that can be accessed by a broad range of agencies and industries to improve roadways and bridges, freight projects, public transportation, safety and address climate change. This panel will discuss process, opportunities and challenges from various perspectives.
Industry Perspective Towards Net Zero GHG Emissions
October 3, 1:30 PM – 2:15 PM
Speaker: David Woodruff, AVP & Head of U.S. Public and Government Affairs, Canadian National; Molly Puga, Executive Director of Strategy, Product Planning and Digital, Cummins; Peter Thomas, Corporate VP and Chief Strategy Officer, Wabtec; and Crystal Gitchell, AVP, Legislative and Regulatory Policy, American Short Line and Regional Railroad Association
Moderator: Tony Hatch, ABH Consulting
Regardless of political and philosophical differences over global warming, a large percentage of the world is moving forward to achieve net zero GHG emissions. This panel will discuss this topic at a high level addressing how and why the industry is pursuing net zero initiatives, what approaches are creating challenges and what collaboration is needed to make the rail industry successful.
Procurement for Inclusive Growth
October 3, 2:15 PM – 3:00 PM
Panelists: Jack Isselmann, SVP External Affairs, The Greenbrier Companies; and Doretha Smith, Diversity Programming, Norfolk Southern
Moderator: Debbie Taylor, Edna A. Rice Executive Recruiters, Inc.
While most companies recognize the value and benefits that result from a diverse array of suppliers, many organizations are only just beginning to formalize their policies on procurement and supplier diversity. This panel representing customers and suppliers – both large and small — will discuss the challenges and opportunities for those just beginning as well as those with more established programs for inclusive growth.
Regulatory Fireside Chat
October 3, 3:15 PM – 4:15 PM
Sponsored by: MRC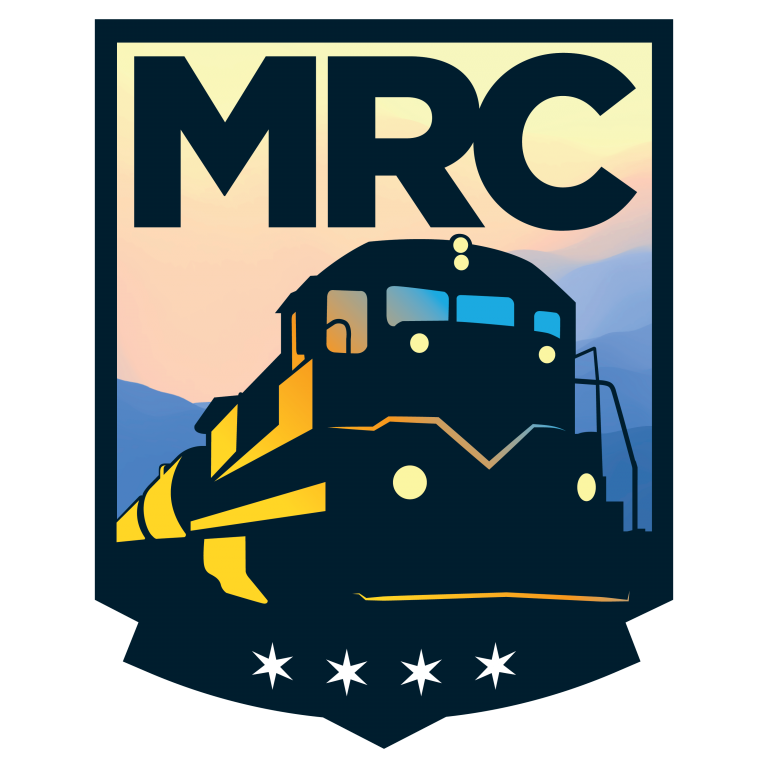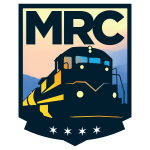 Panelists: Patrick Fuchs, STB Member; Karl Alexy, FRA Associate Administrator for Railroad Safety; and Bill Schoonover, PHMSA
Moderator: Kevin Cook, MRC Rail
This dialogue and Members of the Surface Transportation Board and the FRA will focus on regulatory support to advance safety and efficiency through technology and innovation.
International Collaboration to Support a Thriving Rail Supply Chain
October 3, 4:15 PM – 5:00 PM
Speakers: Ana Manuelito (The European Rail Supply Industry Association), Sylvia Newell (Canadian Association of Railway Suppliers (CARS)), Patty Long (Railway Supply Institute), Dr. Iker De Luisa Plazas (Association of Mexican Railroads (AMF) Mexico)
Moderator: Erik Olson, Executive Director, Rail Security Alliance
While many members of the rail supply industry compete globally, international political tensions have highlighted the importance of both fair competition and agile supply chains. This panel of North American and European trade association leaders will discuss key issues impacting international trade including procurement instruments, subsidies, state-owned enterprises and collaboration to support a healthy and thriving rail supply chain.
An Economic and Trends Forecast for the Rail Industry
October 4, 8:15 AM – 9:15 AM
Speaker: Todd Tranausky, Vice President Rail and International, FTR, Transportation Intelligence
Tank Car Safety Through Research, Analysis, Design and Manufacturing
October 4, 9:30 AM – 10:30 AM
Speakers: Roger Dalske, Vice President of Regulatory Operations, AITX and Ben Miller, Director of Tank Car Engineering, The Greenbrier Companies
Tank car safety is achieved through continuous improvement, driven by data, analysis, and research, leading to improved designs and manufacturing processes. Learn how RSI and its partners have been collaboratively addressing tank car failure mechanisms and the means to engineering solutions since the 1970's through many efforts including the Railroad Tank Car Safety Research and Test Project.
Session sponsored by: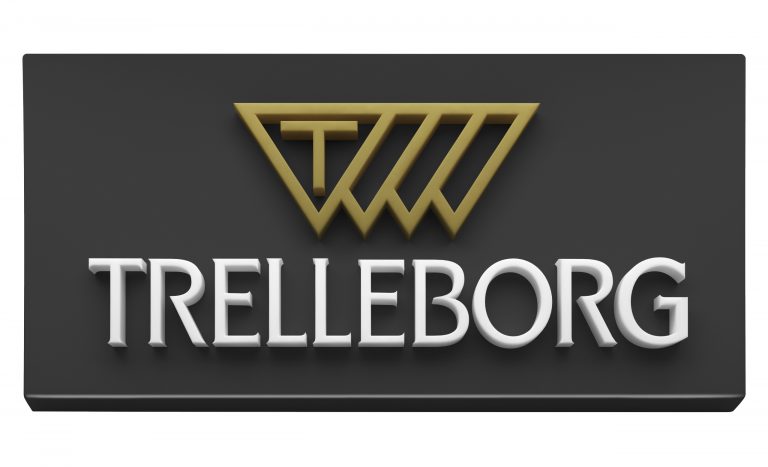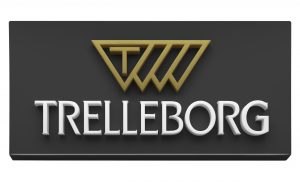 Coating Technologies to Drive Rail Modal Share
October 4, 11:15 AM – 12:15 PM
Speakers: Kristen Blankenship, Global Products Line Manager, Carboline; Ayaz Kutubuddin, SSPC Coating Inspector Level 2, SSPC Protective Coatings Specialist and American Coatings Association member, Hempel; Taylor Lewis, Sales Manager Freight Rail Segment, Sherwin Williams; and Mike Yauslin, National Account Manager, Sheboygan Paint
Moderator: Ken Campbell, Manager, Coatings and Linings Processes, Marmon Rail
The panel will explore coating materials and technologies used in other sectors of the transportation industry that have the potential to be adopted in rail for both immersion and dry bulk service.
Sessions by Track
RSI's education partner tracks dive into technical updates and discussions that keep you and your company up to speed on the latest developments within the industry. View the tracks below to learn more about who's joining Railway Interchange 2023.
Thank You to Our Educational Partners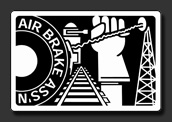 Air Brake Association (ABA)
The mission of the ABA is to enlighten, educate, and establish a dialog to advance the safety and success of the rail industry. The ABA provides a forum that allows for the dissemination of knowledge that plays an integral part in the development of technology.  The technical presentations provide the industry with a platform to not only discuss pertinent issues, but also offer innovative solutions.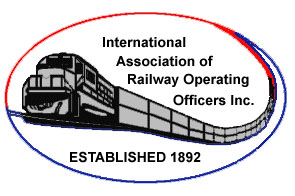 International Association of Railway Operating Officers (IAROO)
IAROO provides its members with the latest operating and technical information that drives superior railroad management now and in the future.

League of Railway Women (LRW)
Founded in 1997, LRW is committed to improving the rail industry by connecting and cultivating women in rail. The mission is to advance the representation, recognition and opportunities for women, thereby promoting diversity and improving the business results of the railroad industry. LRW's educational sessions cover topics about sustainability, capital projects and more.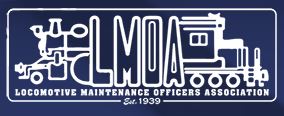 Locomotive Maintenance Officers Association (LMOA)
LMOA represents Railroaders and Rail Suppliers with a mission of driving improvements and recommendations for safer, more reliable rail operations. Its mission includes reducing maintenance costs, improving locomotive productivity and reducing the environmental impact of locomotive operations and maintenance. 

Railcar Technical Services Association (RTSA)
RTSA (formerly MARTS) is the organization dedicated to the freight car maintenance professional. Our mission is to provide a value-added forum for sharing railcar customer maintenance needs through new technology, practical experience and best practices with the purpose of improving profitability.  RTSA provides its members with a solid knowledge and understanding of railcar maintenance.