Chair: Ben Miller, Greenbrier
The RSI Committee on Tank Cars (RSICTC) addresses issues of importance to tank car builders and owners and regularly reviews tank car requirements through its membership on the Association of American Railroads Tank Car Committee. RSICTC remains at the forefront of the latest research to improve tank car safety and represents tank car manufacturers in federal, legislative and regulatory matters. The Engineering/Technical Subcommittee oversees the RSI/AAR tank car safety research project and meets quarterly with the AAR Committee on Tank Cars to discuss tank car security, packaging and operational issues. Membership on this committee is restricted to companies engaged in the design, manufacture, ownership, or leasing of railroad tank cars.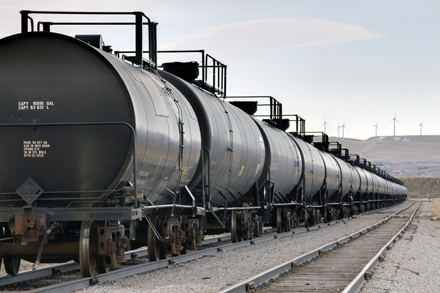 Please contact Lee Verhey, Executive Director, Committee on Tank Cars at verhey@rsiweb.org
for more information.
FAST Act Progress
Spring 2020
RSI offers a committee membership option for tank car component suppliers, repair shops and consultants.that offers the opportunity for tank car suppliers to provide valuable input to the RSI CTC and Technical Subcommittee on tank car component parts standards, data, regulations and safety. Learn more.

The RSI Committee on Tank Cars maintains a robust educational website for regulators, press, government officials, and members of the public to learn more about tank cars, including extensive data covering safety, technical improvements, and more.