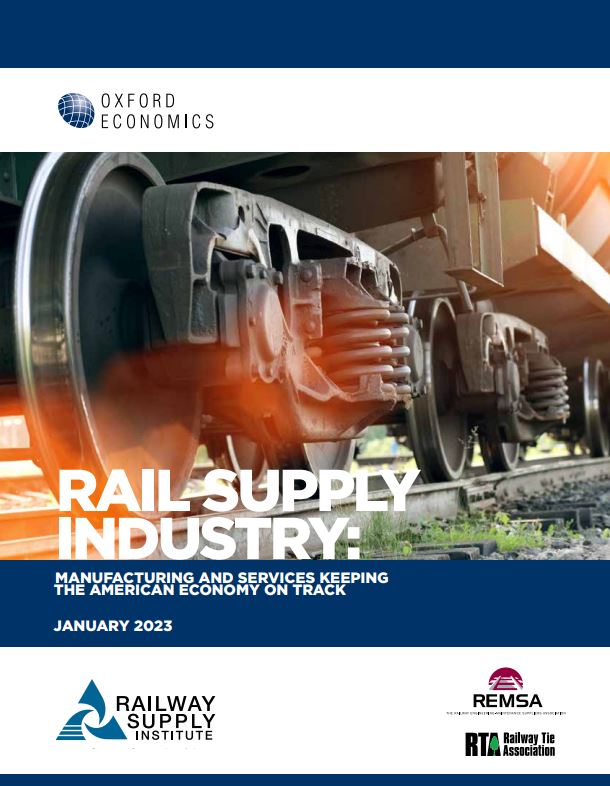 Wednesday, April 5 | 2:00pm (ET)
Join RSI and Oxford Economics for an important discussion on the newly released Rail Supply Economic Impact Study. The Railway Supply Institute (RSI), partnering with the Railway Engineering-Maintenance Suppliers Association (REMSA) and Railway Tie Association (RTA) commissioned Oxford Economics to develop the report that highlights the importance of the industry to the U.S. economy in terms of jobs, tax revenue, and gross domestic product (GDP) on both the state and national level.
This FREE webinar will discuss the results in detail, how they impact the future, and much more.